Director's Message
The Center for Commerce and Diplomacy:
Advancing Global Economic Cooperation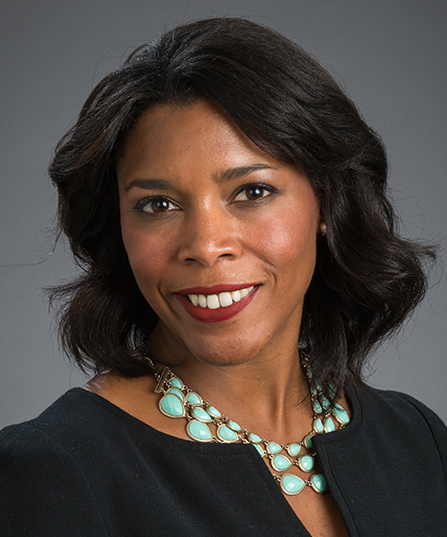 The past year and a half have reminded us that events occur that are entirely unanticipated and, in large part, beyond our control. The strength of humanity is our ability to persevere, adapt and innovate to handle new challenges, and be ready should it ever occur again. Our best hope for overcoming current obstacles is close cooperation.
Throughout history we have developed institutions to facilitate cooperation. Institutions are a living memory of where we have been as a society – the pitfalls to avoid in adverse circumstances and the guardrails that help us avoid those pitfalls. Like people, institutions face new circumstances for which guard rails do not yet exist. A resilient institution is one that has the ability to evolve during periods of change, and in response to new knowledge. These periods can be uncomfortable, but essential to ensure we are ready for the next challenge.
As we embark on a new academic year, the need for strong, yet flexible, global institutions is more pressing than ever. Countries face a shared destiny and only through cooperation and coordination can we create an environment of stability and predictability to soften the landing after a blow, and realize our enormous potential in times of abundance. In short, continued peace and prosperity necessitates robust global institutions.
At CCD, our core mission is to advance global economic cooperation. We continue to fulfill our mission through rigorous academic research, harnessing our network and convening industry leaders, policymakers and scholars to discuss topics of ongoing concern: global supply chains, intellectual property rules, market access, sustainability (including climate and workforce development), policy uncertainty, multilateralism, global tax rules and national security.
In every aspect of our work we adhere to four core values: academic inquiry, diversity, collaboration and excellence. We approach all problems with the utmost academic integrity, rather than preset positions. Balance in knowledge, in turn, requires diversity of thought. Collaboration ensures that the whole is greater than the sum of the parts. We aim to execute every aspect of our important mission with the highest levels of excellence.
We see international trade and foreign investment as engines of economic prosperity and peace. Yet we also recognize the need to ensure fairness in the structure of global cooperation, sustainability and respect for national security objectives. Diplomacy is the key to creating a shared language to accomplish these aims. Our partners share this vision. 
I am grateful for everyone who has supported the center's vital mission since its founding and I look forward to continuing this most important work.
Renee Bowen,
Director, Center for Commerce and Diplomacy
September 2021